DESCRIPTION
Pretty and classy, this triple band anxiety ring spins uber smoothly and is built to satisfy anyone with fidgeting urges. With a meaningful message card included, it makes for a perfect gift for a loved one or yourself.
CARD MESSAGE
Fidget Ring
I'm your little fidget ring,
Always keep me near.
I'm here to love and protect you
From anything you fear.
Whenever you feel anxious,
Please wipe away that tear.
I can drive away your anxiety,
And I'll always be right here.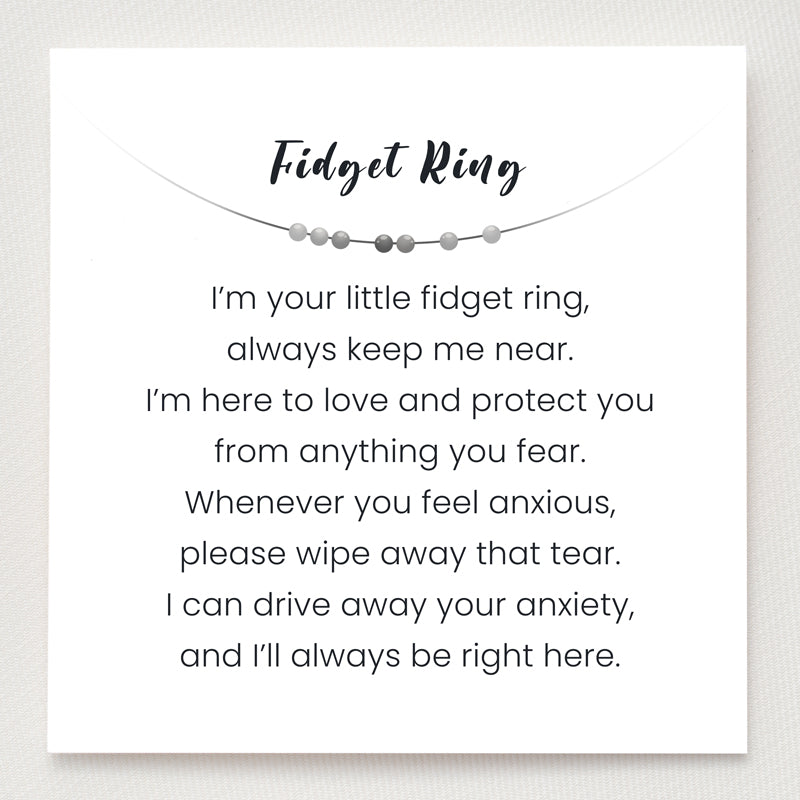 SPECIFICATIONS
Materials: Sterling Silver
Free Original Message Card