DESCRIPTION
With a meaningful and fun message card included, this double band knot ring is a perfect gift for your other half. It also serves as a reminder that the love between you two is forever. 
CARD MESSAGE
Warning:
Now there's no way out,
since our hearts and souls are forever knotted together.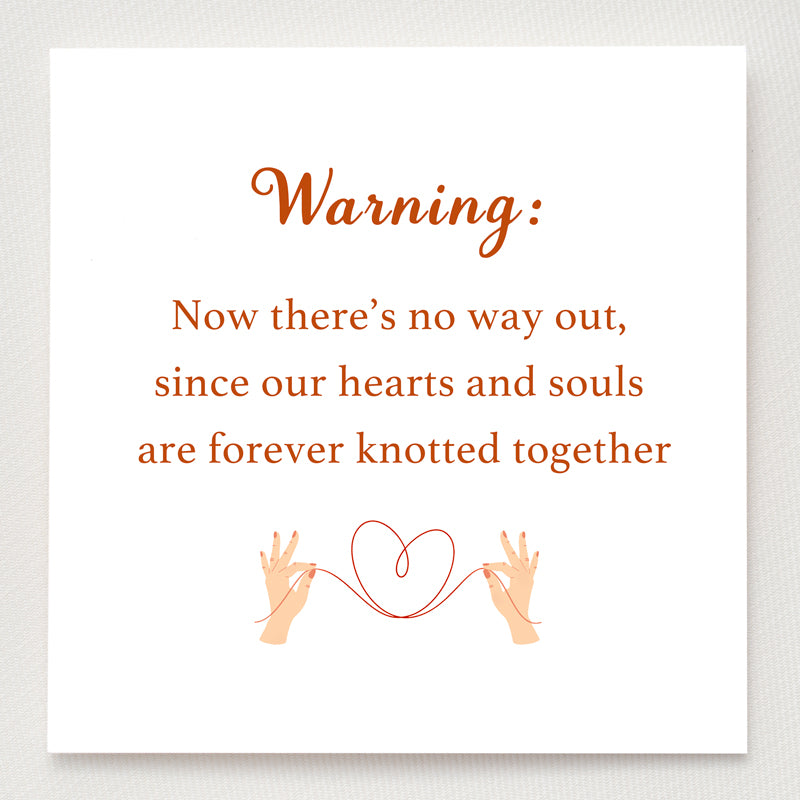 SPECIFICATIONS 
Stone: AAA Grade Cubic Zirconia
FREE Original Message Card