If you love geodes, crystals or nature you can't help but fall in love with this candle. Its crystal sides sparkle like gemstones while its top seems carved from dazzling natural agates.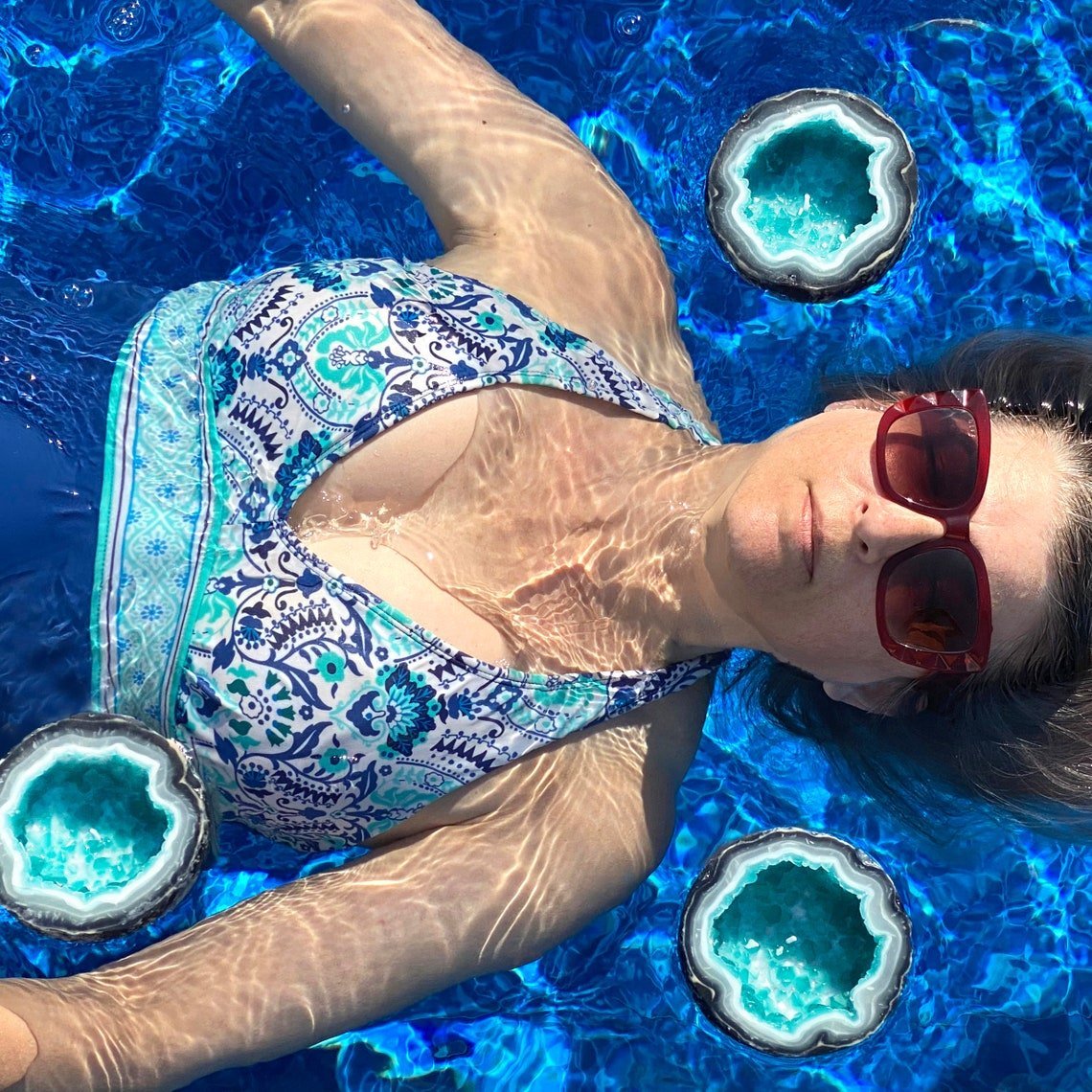 I pushed the limits of candle tech to create a sculptural work of art that is a luminous marvel, then inserted a piece of genuine amethyst to the core to guarantee an authentic bond.
With our specially designed wick to give it he longest possible burn time and clear core emitting light through the top and sides you can enjoy our pillar candles' radiant effects with a breathtaking sense of wonder for many, many hours to come.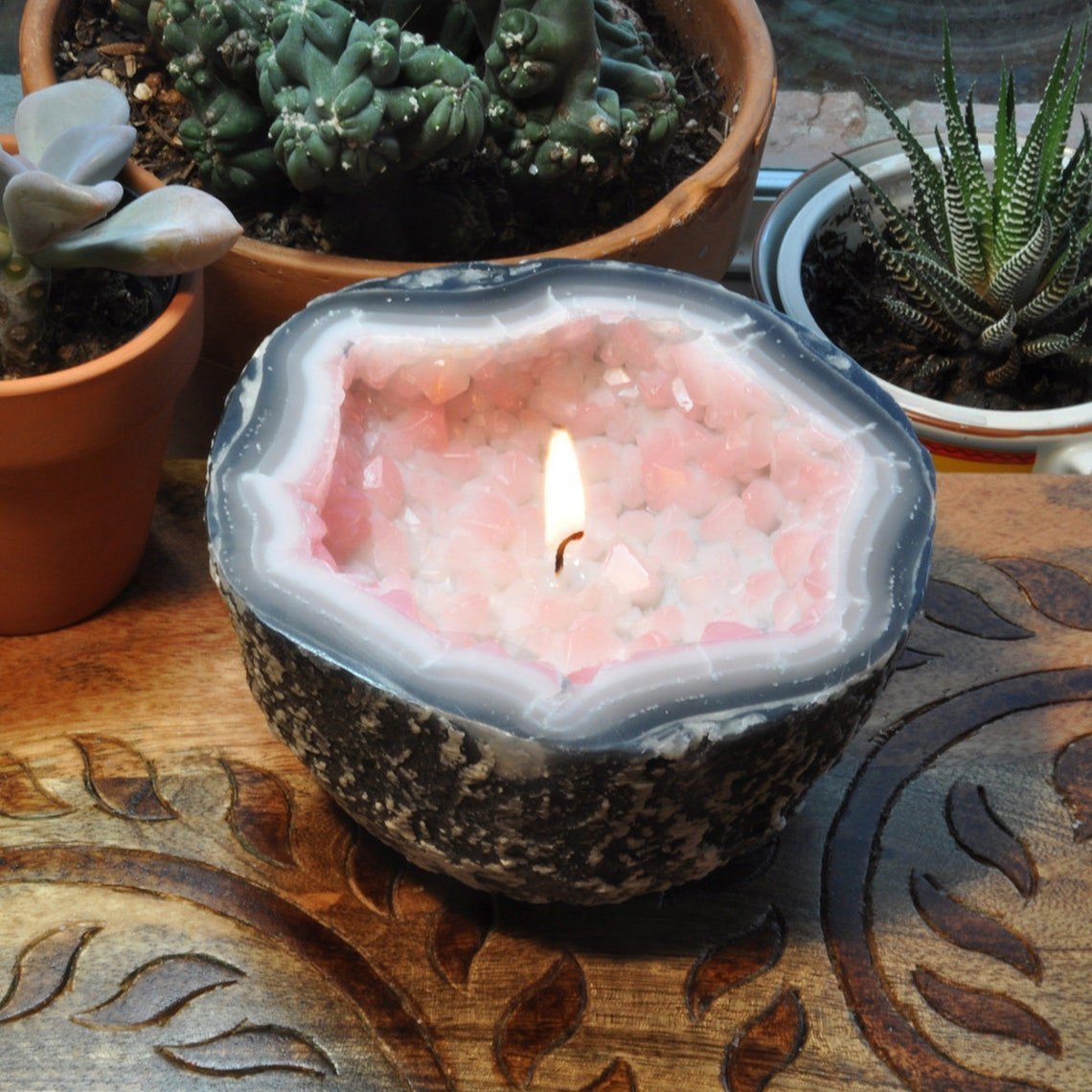 Bringing the outdoors in is a bona fide way to refresh your home's mood too. Amethyst & Amber candles create a meditative mood of natural beauty and contemplation, and with their striking variation of pattern and texture, the crystal-infused formations can add an unexpected pop of life to any setting. From the gleaming brilliance of the wax crystals to the intricate geometry of the sides each candle is a unique, hand-poured product, as individual and timeless as the strata that was their inspiration.
Highlights:
✋hand-made
🎄Material: Wax type: Paraffin
📐Dimensions: Diameter 12cm Tall 6cm