DESCRIPTION
Well-designed colors. Engravings all done in the best way.
ENGRAVED MESSAGE
Because of you
I laugh a little harder
Cry a little less and
Smile a lot more
Thank you for being my
badass tribe & having my back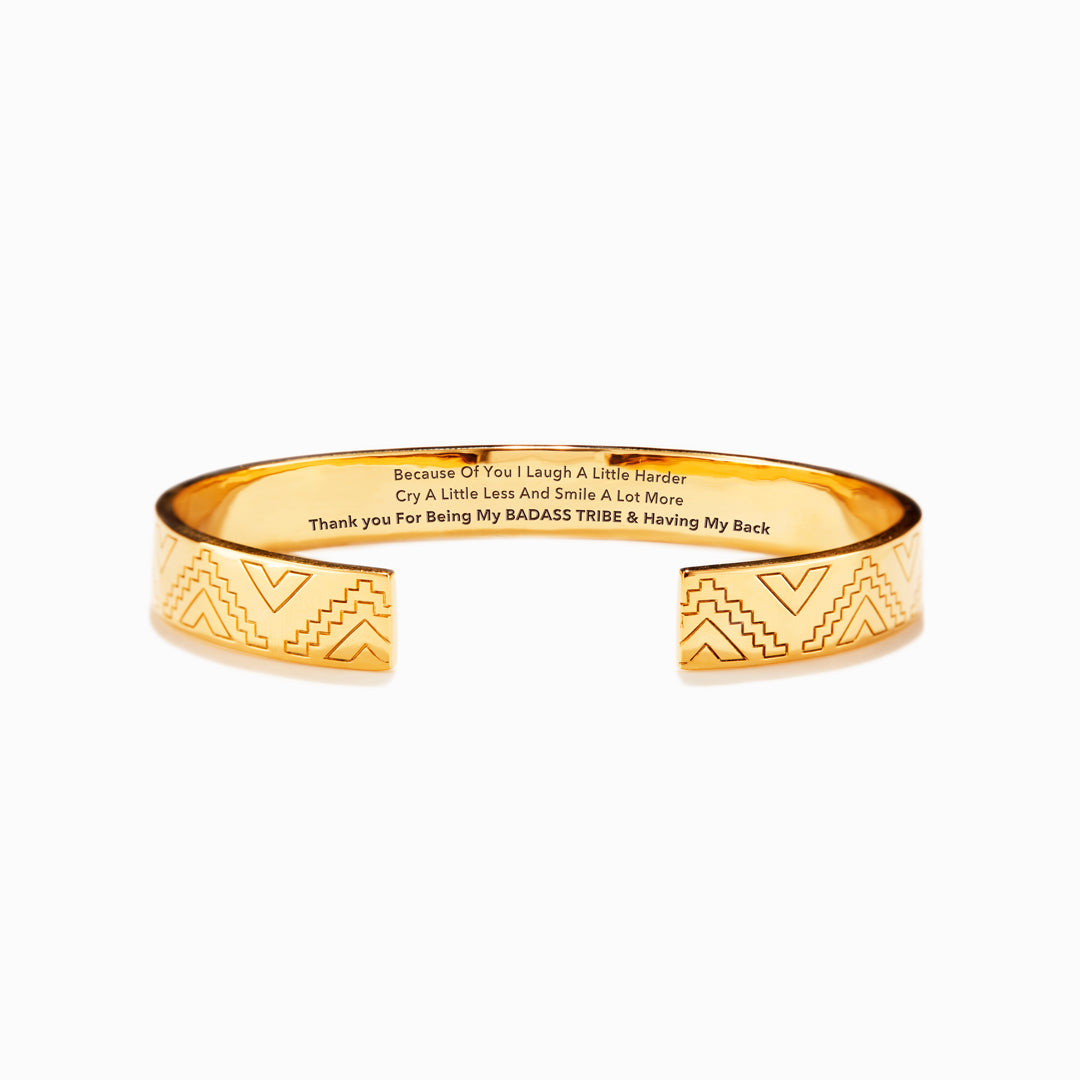 SPECIFICATIONS
Materials: Tarnish-Free Stainless Steel & Enamel Paint
Nickel Free & Hypoallergenic.
Measurements: Diameter 2.5", Length 6.2", Width 0.03" (7mm).
Slip-on; Semi-Open, Adjusting Easily to Wrists of All Sizes.