DESCRIPTION
With a message card included, this dainty Hug ring is the perfect Valentine's Day gift for a loved one. Let her know that you're always here to give her a hug.
CARD MESSAGE
Here's a hug from me to you, to show I care, to see you through.
Just hold me tight, and keep me near.
A hug to show I'm always here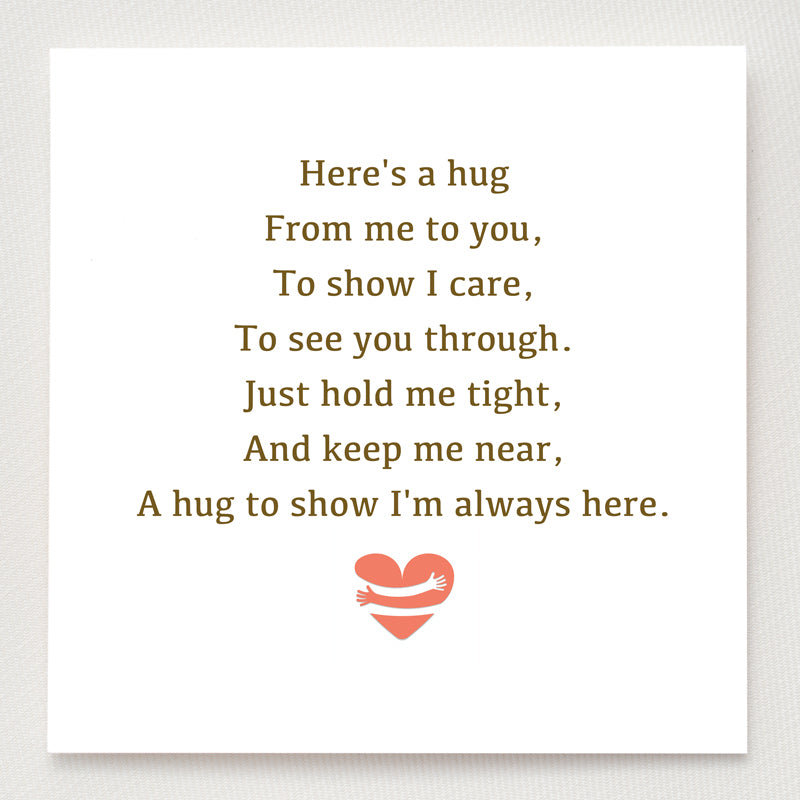 SPECIFICATIONS 
Nickel and Tarnish Free
FREE Original Message Card